We've been doing some more tinkering on the STI since my last update. We've got a new gauge mounting solution for the car, and some suspension goodies.
As I've talked about before in this space, the STI is a tough car to put gauges in. The top of the dash is all one curvy piece, and there's no separate removable clock pod on top like in the pre-2008 cars. We did develop the windshield pod that you saw in earlier posts, but that's not for everyone.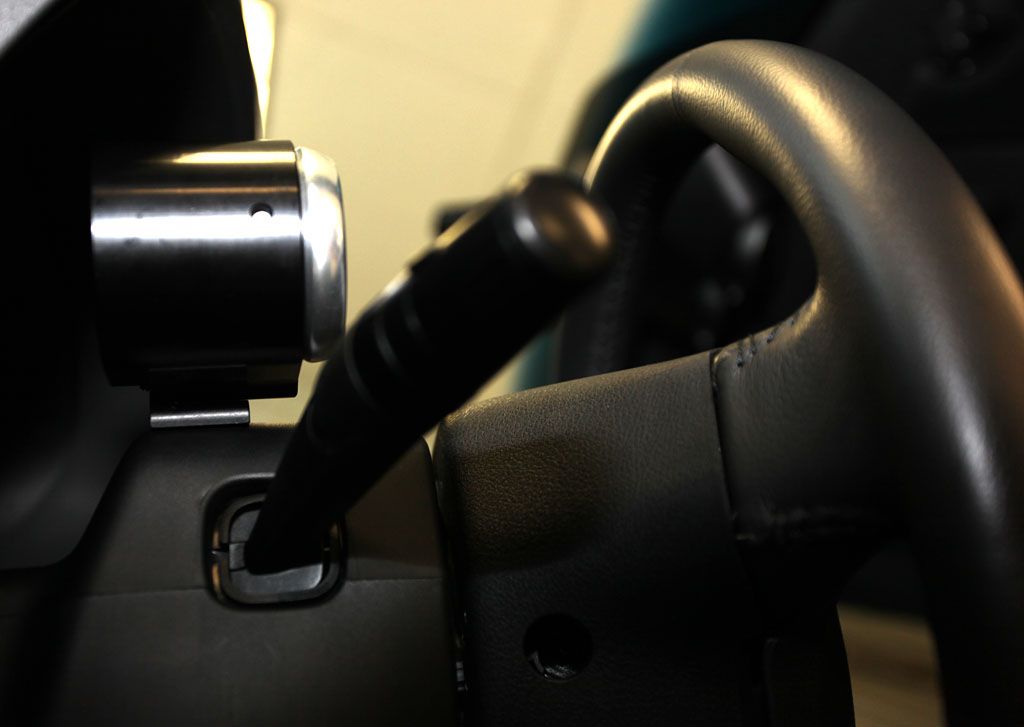 I contacted our friends at Craven Speed with our problem, and we went back and forth with some design ideas for sitting gauges on top of the steering wheel cover. In the end, Craven came up with a simple universal gauge pod that will bolt on to almost anything, and will mount a gauge the way I had in mind.
The pod is made from CNC-machined aluminum, and is very sturdy. The little foot bolts into place from the back side, so it's perfect for the top half of the steering column cover. (It would not be so perfect for the top of the middle of the dash, though, since it would be difficult to access the underside to insert the bolts.) Despite the smallness of the base, it's quite sturdy, and I'm not worried about the gauge vibrating or moving around.
There's a 52mm version and a 60mm version of the pod. 52mm is more than large enough if it's going to be on the steering column. You might want a larger gauge if it's going to be farther away.
I just put a random EGT gauge in for this mockup -- I don't actually want more gauges in the car at this time, so this is just a temporary setup for purposes of photographing the product.
Craven Speed gauge pod -- click me!
On the bottom side of the car, we're going to be installing some additional suspension parts courtesy of Whiteline. These include stiffer bushings for the rear differential subframe, bushings for the front control arms, a roll center adjustment kit, and maybe one or two more items. I hope to have some photos of those, along with some feedback about the handling, in my next blog post.